Principal Lighting Designer, Director of New Ventures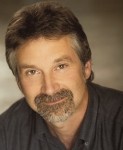 In his 25 years experience as a lighting designer, Ken has worked on a wide range of projects from museums, art collections, and theme parks to restaurants, retail facilities as well as themed site and infrastructure projects.
With a fine arts background, Ken contributes a high degree of artistry to his projects with an interest in unusual lighting applications and custom luminaire design.
Ken's recent projects include the recently opened Historic Re-creation of the Capitol Theater in Fort Edmonton Park, Edmonton Alberta, Canada; the Illumination of the top of Barclays Capital in New York, New York; the Danbury Hospital Northern Expansion in Danbury, Connecticut and the University of Notre Dame's new and renovated Eck and Biolchini Schools of Law in South Bend, Indiana.
His past projects include the site and infrastructure lighting for Dubai Festival City, an urban mixed-use community in Dubai, UAE; Americana at Brand, a dynamic retail and residential property that encompasses an entire city square block in downtown Glendale, California; projects for Mohegan Sun at Pocono Downs Casino in Wilkes Barre, Pennsylvania and a 3-D dark ride for Ferrari World Abu Dhabi, a Theme Park on Yas Island in Abu Dhabi, UAE.
Other past projects include the Islands of Adventure theme park in Orlando Florida, where he managed the design and fabrication efforts for the themed lighting throughout the park; the Skull Mountain attraction for Six Flags Great Adventure in New Jersey, the Seneca Niagara Casino in Niagara Falls, the First Republic Bank at Time Warner Center in New York City and New Corporation's Global Forum 2000 event at the Regency Hotel on Wall Street in New York.
In 1990 he established himself as Senior Designer with Walt Disney Imagineering where he supervised the design, fabrication and installation of hundreds of custom lighting luminaires in parks from Tokyo to Paris.  Ken's project experience included Sci-Fi Dine-In Restaurant, Disney/MGM Studios, Florida; Star Tours, EuroDisney Resort, France; MuppetVision 3-D Theater, Disney/MGM Studios, Florida; Tower of Terror, Disney/MGM Studios, Florida and Indiana Jones Expeditions, Disneyland, California.
Ken's work has been recognized with IESNA awards for Outstanding Achievement for the Hilton Flamingo Casino in Kansas City, Missouri and the University of Notre Dame's Eck Center in South Bend, Indiana.
Ken is currently a member of the Illuminating Engineering Society of North America (IESNA), the International Association of Lighting Designers (IALD), the Designers Lighting Forum of New York (DLF) and is certified by the National Council on Qualifications for the Lighting Professions (NCQLP).