Principal Designer, CEO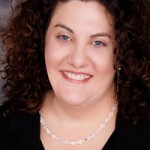 Lisa brings over 20 years of design experience to her projects. In her dual role as one of the Principal Designers and CEO she balances both creative and business challenges daily. Her work includes lighting designs for architecture, attractions and the arts.
Recognized as an international designer, Lisa's projects can be seen throughout North America, Europe, Asia, Australia, and the Middle East.
Recent projects include: a new project for the Fort Edmonton Park in Alberta, Canada, a new project for Dollywood Theme Park in Pigeon Forge, Tennessee, the Fort Worth Air and Space Museum's new exhibit Ascent…When Dreams Defy Gravity and the Hard Rock Cafe in Tampa.
Past projects include: the Choctaw Casino Durant, the new King Kong 360° 3D attraction at Universal Studios Hollywood, the Beyond All Boundaries 4D cinematic experience at the National World War II Museum in New Orleans, LA and Women & Spirit: Catholic Sisters in America, a national traveling exhibit currently at Mount Saint Mary's José Drudis-Biada Art Gallery. Past projects also include the development and management of park-wide lighting and control systems and standards for Universal Islands of Adventure Theme Park in Orlando, Florida and Universal Studios Dubailand Theme Park located in Dubai, UAE.
Lisa's work has been recognized with sixteen Lumen West Awards of Merit, three Lumen West Awards of Excellence, a Light for Living Award, and two IIDA Awards of Excellence for her work on the Museum of the Cherokee Indian and Morongo Casino Resort and Spa and seven THEA Awards for Outstanding Achievement. Lisa was also honored with a nomination as an Outstanding Woman in Business by the San Fernando Valley Business Journal.
Lisa is currently an Associate member of the International Association of Lighting Designers (IALD) and member of the Illuminating Engineering Society (IESNA). She has previously served on the Board of Managers with the Los Angeles Section of the IESNA and has served on the International Board of the Themed Entertainment Association (TEA).
Educated in theatrical lighting design at San Diego State University, she launched her career at Walt Disney Imagineering, creating lighting for themed environments prior to founding Passamonte Lighting Design, Inc. in 1995. In 2001, she merged her firm with Moody Ravitz Hollingsworth Lighting Design, Inc. and together they created Visual Terrain.
In 2011, Lisa became the co-owner of Visual Terrain with her husband, David Green.